vol. 1, issue 2: home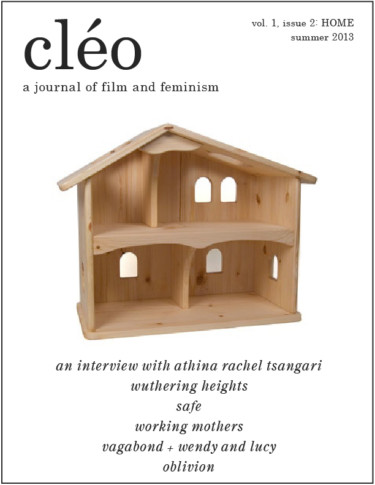 After a consideration of flesh and the body in film, for our second installment we are interested in the ways space is rendered both onscreen and off. The topic of home is an opportunity to critically engage with gendered spaces. This may include issues of class privilege and domesticity, home as a genre'd space in romantic comedies and the melodrama, documentaries that traverse the privacy of the filmmaker and/or subject's family life.
Home is often associated in the popular imagination with warm fuzzy feelings — we are told that "home is where the heart is" — but what about when it isn't? We are interested in happy homes
and spaces of care, but we also want to talk about broken homes, make-shift homes, travelling homes, retirement homes, imaginary and fantastic homes, and also the broader, more abstract concepts of homeland and diaspora.