vol. 6, issue 2: #CanCon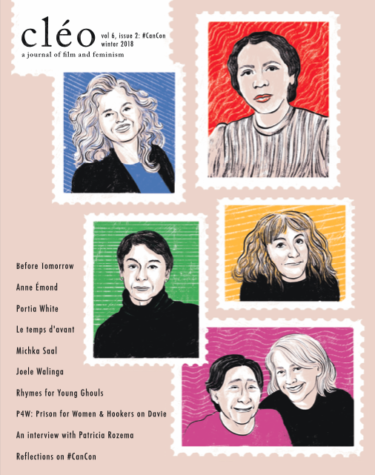 For sixteen issues we've gone long and wide on films from across the globe (with polite nods to our own here and there), and now we'd like to take a deep dive into the proverbial Great Lakes of Hollywood North. It's no secret that the history of Canada on screen is just as contentious as the history of Canada at large, if not more so: with the birth of a national cinema tied up with the project of colonialist nation-building, it serves us well to take a look at our life from the vantage point of 2018 and consider the stories we've told, and those we've entrusted to tell them, while we look to the future.
We're so pleased with the cover art by Chloe Cushman. Inspired by Portia White's postage stamp, Cushman made portraits of a few of the filmmakers featured in the issue. We hope this issue travels far and wide.