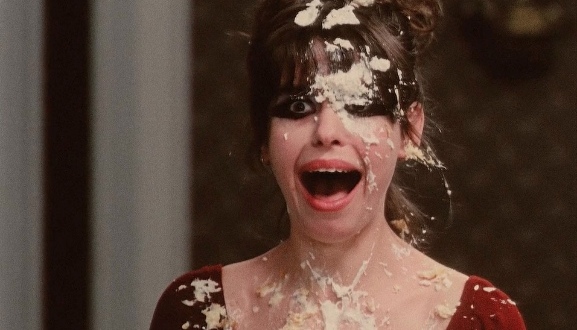 Can feminists party? The short answer is: yes, of course. No one but a Men's Rights troll on Reddit would assume that the broad swath of women (and men) who adhere to the modern feminist movement don't indulge in the deep-seated human need to have fun. But the longer answer is more complex, because the act of partying isn't equal for all. There are issues of accessibility (some people can't physically make it to the party), issues of discrimination (some people are actively excluded from joining the party), issues of class (some people can't afford to party), and issues of gendered power (not everyone is safe at the party). It's this last issue that often makes headlines, as seen with the Steubenville Rape case, the suicide of Rehtaeh Parsons, or the numerous sexual assaults on college campuses every year—of which Columbia student Emma Sulkowicz's protest of carrying her dorm mattress around campus is a recent example and unapologetic reminder of the burden women bear in coming forward in the face of dismissive university administrations and ignorant classmates. It's in these cases of sexual assaults at parties where so-called celebrations act as microcosms of society: the abuses of power that take place amidst the debauchery mimic those we see on the streets. This is why it's a mistake to dismiss parties, and especially the act of partying, as merely frivolous. Reclaiming parties and thinking about them through a feminist lens has the potential to incite radical change by opening dialogues about consent culture, how we conceive of public space, and challenge toxic masculinity.
In our sixth issue to date, we aim to strike a balance between levity (an emoji cover!) and rigorous thought about how partying plays out on the big screen. We have two interviews with prominent filmmakers known for their playful yet thought-provoking works: Tim Hayes talked to Sally Potter about dance and feminist filmmaking, and I spoke with Julie Taymor about the nature of adaptation and channelling the surreal. In her piece on Alexander Payne's Election (1999), cléo contributing editor Eleni Deacon examines the connection between female authority and revulsion. Kathleen Kampeas looks at the female leads in Jonathan Lynn's campy comedy Clue (1985) and how their struggles for power in the film's male-dominated deadly dinner party speak to the similar struggles of women in society. Frequent cléo contributor Lindsay Jensen examines stalled time in Mia Hansen-Løve's electronic dance music-themed Eden (2014). Manisha Aggarwal-Schifellite decodes 1960s beach party movies and the politics of who gets to boogie-woogie, and Justine Smith sinks her teeth into the bloody fun of John Fawcett's menstrual horror flick Ginger Snaps (2000).
We're also very pleased to present our second roundtable on the topic of feminism in 90s teen movies, where Anne T. Donahue, Durga Chew-Bose and Sara Black McCulloch discuss 10 Things I Hate About You, Never Been Kissed, The Craft, and more. Lastly, we're excited to announce the creation of a new feature, Women To Watch, where we'll be profiling women working in all positions and genres of film. In the first instalment, James Hansen gives an overview of the works of experimental filmmaker Sylvia Schedelbauer.
We hope you have as much fun reading this issue as we did putting it all together. Party on.
– Kiva Reardon
December 3, 2014