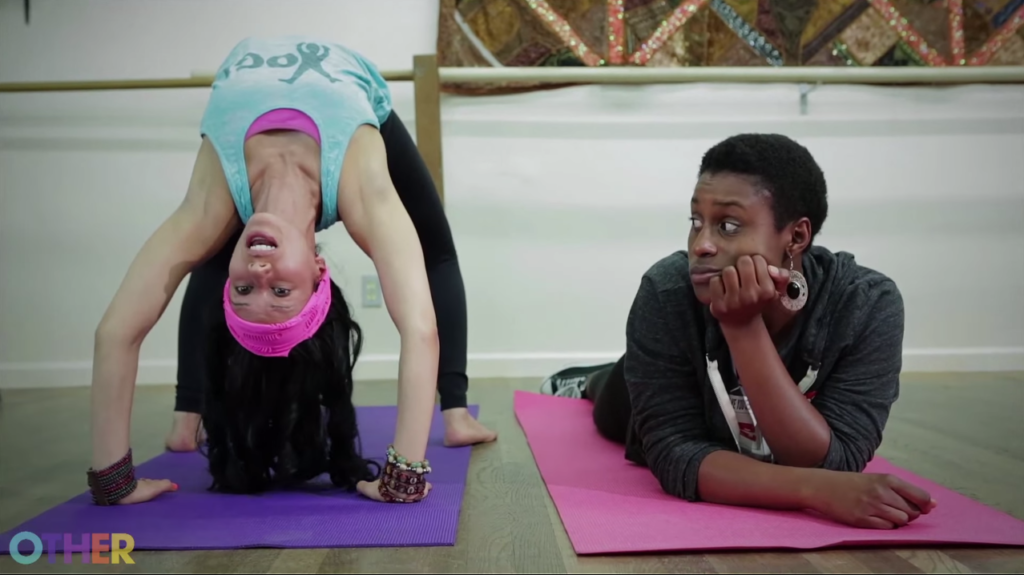 Women To Watch features profiles of women working in all positions and genres of film (and TV!).
The new kid on the HBO block is writer/producer/director Issa Rae, who has revolutionized the idea of the "awkward black girl." Through her phenomenal work, Rae has created space for young black women and women of colour to shape and evolve in modes that weren't necessarily for them. As it goes, the term "manic pixie dream girl" has only been administered to white women, since quirkiness, with its hammering white exclusivity, is not seen as a traditional trope of WOC. But then came Rae in 2011, with her gamut of facial expressions and hilarious social interludes, premiering the very successful YouTube series aptly entitled The Misadventures of Awkward Black Girl.
Rae attended Stanford University and graduated in 2007. As a college student, she made music videos, wrote and directed plays, and even created a mock reality series called Dorm Diaries, which showed, early in her career, an innovative streak for unique comedic storytelling. After Stanford, she went on to attend the New York Film Academy and took classes that were more directional for her creative pursuits. There she met Tracy Oliver, who played Nina on Awkward Black Girl and helped produce the show.
In an interview with The Huffington Post in 2013, Rae explained why she created such a personal show, saying: "I felt like my voice was missing, and the voices of other people that I really respect and admire and wanna see in the mainstream are missing." For Rae, the vitalism of the show was based on her goal to counteract and challenge the Hollywood stereotypes of black women that felt limiting, and didn't necessarily represent her or other black women she knew. In this ongoing pursuit to change the fabric of pop culture and race, Rae has created other shows like The Choir and Ratchet Piece Theatre. She's also worked on web content for Pharrell Williams and Tracey Edmonds, and developed a TV series with Shonda Rhimes for ABC.
Awkward Black Girl has evolved in many different ways, familiarizing people with the concept while proving that diversity, and particularly blackness, could be indie, fun and entirely strange. Like Seinfeld, there's a syncopated beat that's off in Awkward Black Girl, which adds to the enjoyment of the show. The pauses and the candidness are all part of what makes it endearing. The series itself garnered up to 25 million views on YouTube, and over 200,000 subscribers, which led to the announcement this year that HBO had commissioned Rae and Larry Wilmore (a former Daily Show correspondent who now hosts The Nightly Show with Larry Wilmore) to team up and co-write a series based on Awkward Black Girl, with Rae starring. A half-hour comedy entitled Insecure, the show's agenda will be to diversify "African-American" narratives, chronicling "the awkward experiences and racy tribulations of a modern-day African-American woman."
Rae is unstoppable. She was recently named one of Forbes' 30 Under 30 and also wrote a collection of personal essays for Simon & Schuster that was released earlier this year. The book, also titled The Misadventures of Awkward Black Girl, is unsurprisingly a New York Times Best Seller. But while Rae's charm and determination showcase her dynamic star power, what's more impressive is her sheer ability to write really good material, tapping into something unseen that we're all desperately trying to grasp.