The Locarno Film Festival is renowned for its focus on true art cinema—films made by auteurs and designed to trigger profound responses in viewers. The festival's 72nd edition followed through on that promise while also leaving space for some surprises. The best films all demonstrated deeply empathetic yet uncompromising outlooks—the kind of cinema that is both inspiring and grounded in reality.
The biggest star director on display was Pedro Costa, with Vitalina Varela, the latest chapter in a series of films (including Colossal Youth and Horse Money) about impoverished residents living on the outskirts of Lisbon. Based closely on the actress herself, the titular Varela is a recurring character in Costa's universe, having already appeared in his previous Horse Money (2015). Here, she is now the director's focus, which gives his work another layer of resonance. Vitalina is not a pitiful figure: she has survived alone in Cape Verde for 30 years after her husband Ventura (the hero of Horse Money) suddenly abandoned her and their shared future to go live in the dark alleys of Lisbon. But she does carry her heartbreak around with her. After following Ventura to the city, she arrives three days after his death, at which point she realizes the depth of her pain. In incredibly vivid recollections that she shares in darkly lit, whispered monologues—directed either at Ventura's visiting friends or inwardly—Vitalina (who won the Best Actress prize for her performance) lays bare her ambivalent feelings for her cheating, cowardly husband. Tied together with her love for Ventura are the hopes of material comfort that her husband betrayed. As she finds her bearings in his sinister house, the thought that he could have preferred those living conditions to a life with her is so wounding that it seems to distort her face: Costa is not naive about the relationship between money and emotion. If at first Vitalina cannot stand the quiet anxiety and contempt of the men paying their respects to Ventura's memory, she soon finds her own way to mourn for her unreliable man. Her recollections and too-real visions lead her to embrace the contradictions of his home: repulsive but imbued with his presence, and of her own heart, which is broken yet still beating with compassion for the people they once were.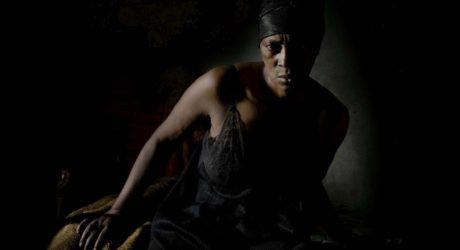 Another feminist work at the festival was Damien Manivel's fourth feature Isadora's Children. Based on the dance number "La Mère" by Isadora Duncan, Manivel's film reveals its method and message gradually, just like its central dance routine. At the film's start, a young woman is observed in her daily life as she reads Duncan's autobiography, in which the groundbreaking modern dancer explained the origins of her piece. Grief-stricken after the tragic death of her young children, Duncan found the strength to carry on living through dance, each movement of "La Mère" falling somewhere between mimicking motherly affection and simply physically expressing tenderness or pain. Soon, the young reader finds a written record of the steps in a library and begins rehearsing them in a studio, going over each meticulously. Although the emphasis is on the process, Manivel understands that real art-making can never be an unemotional endeavour. After all her practice, the young woman's final, private performance is deeply affecting, and the story doesn't end there: a shot of a modest poster for a performance of "La Mère" indicates the piece's continuing journey.
The film shifts to follow an older dance instructor, Marika Rizzi, who spends weeks teaching the choreography to Manon Carpentier, a girl with Down syndrome (each actress is essentially playing herself). Their mother-daughter-like rapport, with its tenderness, passing on of knowledge and moments of tension, is also and more essentially a relationship between women: the dance allows them to enter, indirectly but genuinely, into a dialogue about love, grief, and motherhood, even as Manon, at her young age, hasn't experienced them all yet. This is how art can enlighten people and help them communicate, and when the big day finally comes, Manon's performance, in turn, resonates with a spectator. Manivel doesn't shoot the stage, instead turning to the audience to then follow one woman as she dries her tears and finds her way back home after the show. Alone in her small house, she lets the choreography, and thus Duncan's emotions, live in her. For Duncan, as for these four women and for Manivel, dance and art is a means of expression, its careful study allowing it to become a language understandable by others, across time and space.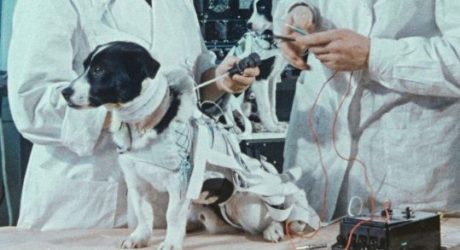 Locarno's arthouse focus implies that its documentary selections push the boundaries of the genre. Elsa Kremser and Levin Peter's Space Dogs does so in several surprising ways, first by mixing science history and myth. A Russian legend says that Laika, the first dog (and living being) sent to space by the USSR's space mission—and who died amongst the stars—later returned to her native Moscow streets as a ghost. Kremser and Peter combine this tale with previously unseen and harrowing footage of Laika and other "space dogs" being trained for their cosmic trips, as well as the filmmakers' own images of street hounds currently roaming Moscow's alleyways. Their approach is unapologetic: the cruelty of humans' manipulations of their specially chosen pups is juxtaposed with that of the wild dogs fighting for survival. But the effect is not simply shock; out of these difficult images emerges a profound empathy towards a species that man is too comfortable in using and neglecting. The incredibly immersive footage, following dogs of all ages, reveals how their difficult existence scars these animals deeply and makes humans' mistreatment of them appear ever-more barbarous.
Another documentary at Locarno raised awareness about a different kind of cruelty. Sung-a Yoon's Overseas follows the female students of a learning centre in the Philippines as they are taught how to be the best housemaids, but also how to cope with harassment and homesickness once they find work in the Middle East or in East Asia. Camaraderie quickly establishes itself as a balm, helping these scared but determined women keep their financial goal in mind even as they share tales of starvation or bullying at the hands of manipulative bosses. To develop their skills, the women role-play as either domestic worker or employer, allowing the filmmaker to not only have amusing moments of fiction-within-a documentary, but also to capture and expose the degree of performance that capitalism requires. Like Jean-Paul Sartre said in his famous essay "Being and Nothingness": "a grocer who dreams is offensive to the buyer, because such a grocer is not wholly a grocer." Therefore, both the boss and the maid can only play their professions: no compassion is allowed. Sung-a Yoon, however, stands outside this cold dynamic and celebrates the humanity of these women, from their pain to their dreams.
These four films, in their own ways, take the same humanistic stance, looking at the oppressed through kind but honest eyes. As the protagonists (be they human or canine, real, fictional or in-between) struggle to stay alive and to express themselves, these filmmakers invite the audience to take another look, freed from the frames of capitalism, elitism, and resentment.