When Michael Sicinski wrote about Turkish-American experimental filmmaker Nazlı Dinçel for our SHORTS issue, he described the discomfort that her films can elicit in audiences as imperative to the radical politics of her work: "they are strategic interventions of sorts, bringing sexual bodies into a space where they still have the power to be disruptive."

On February 12th, non-fiction screening series Vertical Features will be showing a collection of Dinçel's 16mm films—including the Toronto Premiere of several recent works—alongside the vintage instructional film Sharing Orgasm: Communicating Your Sexual Responses. Event details can be found here.
cléo spoke with Nazlı in advance of the screening, for which she will be in attendance. If you're in Toronto, we'd love to see you there.
You once said that you have "no other option than to make work about the body in order to understand [your]self." How do you approach the incorporation of your own bodily experiences in your films? How do you care for yourself in the process?
I think of this in terms of an image, or how something that is filmed loses its original significance when it is projected, because it is then physically something that happened in the past. I get this question at screenings often, asking me how I manage exposing things about myself or showing myself explicitly on film. I used to think of this as a form of confession that helped me understand why I was alive, but now it has formed into a quest to understand the medium, or why I make films. I don't have a good answer to this if I think of it in terms of physical fulfillment. The films are effective because I don't care for myself in the process, which is why it is confusing for me because the films often speak about my personal experiences. I feel so removed from my work by the time that it is finished, that I just see a feeling on the screen rather than an image representing something. This is also why I love being able to play with language and use very academic text in my last two films because everything is allowed to lose its original meaning: text, images, sound, time. Some people take this too seriously and try to understand every word and context which I'm sure is frustrating, but it is meant to give the viewer freedom to wander, not to restrict the experience.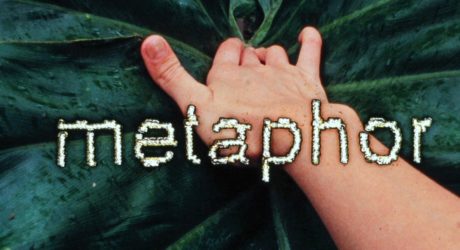 You have long self-distributed your work and are an advocate for the practice. Do you have any words of advice for emerging filmmakers looking to do the same?
Ah, I would say don't emerge, or don't become a filmmaker. I have been questioning recently why I keep making work and why we all take ourselves so seriously. The experimental film community is wonderful but it also has an awful side. I don't mean this at all in terms of other artists, but the film festival culture is really draining my creative output. I am put in a position where I have to be my own secretary, and hold a full time job to afford living, and travelling constantly, and still be expected to create new work in the middle of it. I am also building a non-profit film lab, and doing most of the construction work with my partner Kevin Rice, so I don't really have time do basic things for myself. Self-distribution definitely came from necessity. But for the sake of not only having filmmakers that are independently wealthy, we have to change this screening system that doesn't pay for filmmakers work. Film festivals use this system on experimental films that have been created for commercial work which leaves artists uncompensated for any work they do for "exposure." Then, there are those who charge exuberant entry fees and basically pay for their expenses with the money of the people who are rejected from the festival. These are often the filmmakers that need the most exposure. I would recommend being an activist instead of becoming a filmmaker. If anyone still wants to self-distribute after these warnings, I would say don't pay for entry fees, don't advocate for a festival that doesn't pay you to show your work and encourage everyone in your community to do the same. Share your work with people that you trust or that have influenced you or your work—they will not be unresponsive.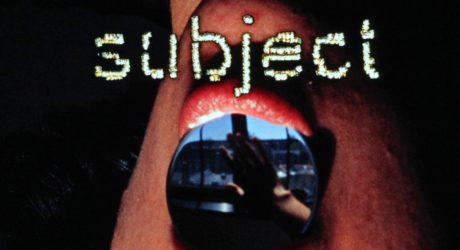 Are there any filmmakers you'd like for cléo readers to watch out for?
Basically any woman or any person of colour that you come across. We still have a lot of undoing when it comes to the history of art making and this is the fastest way we will achieve it.
Are you working on anything currently?
I have just finished a comedy called Instructions on How to Make a Film shot at the amazing Philip Hoffman's Film Farm this summer (in 2018). I am working on a gallery show for a grant I received from the Mary L. Nohl Fund in Milwaukee where I will do a two month long performance at the Haggerty Museum of Art. This will take me outside of my work as a filmmaker, by involving weaving. I have acquired a floor loom and want to use weaving in an improvisational way to make small rugs that reference film images of my naked body scanned directly onto the film surface. There is an additional performative element that involves unraveling a sweater that I am wearing to produce the weaving which will leave me naked at the end of the performance. So, it is more about turning a three dimensional object into a flat image and weaving it back, revealing the original object that it is deriving from. You can catch me there from 9:00 am – 4:30 pm during weekdays this June and July while I perform.
This text has been edited and condensed for length.